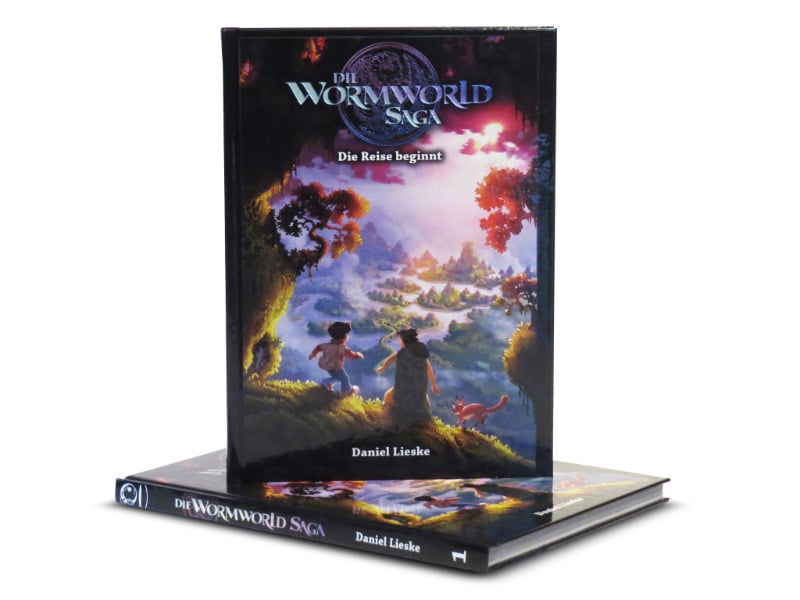 "Die Wormworld Saga 1" - German Hardcover Edition
"Die Wormworld Saga - Die Reise Beginnt" is the first volume of the German print edition of the Wormworld Saga, published by Tokyopop Germany. The book's 128 pages feature the first three chapters of the Wormworld Saga, an article from "The Art of the Wormworld Saga" digital artbook, a sketchbook section and a fan art gallery, bound in shiny hardcover.
The book is hand-signed by Daniel Lieske and comes with a red Wormseal stamp.
All books from the Wormworld Shop come with a free "Trusted Blade" bookmark in the shape of Jonas' wooden sword.