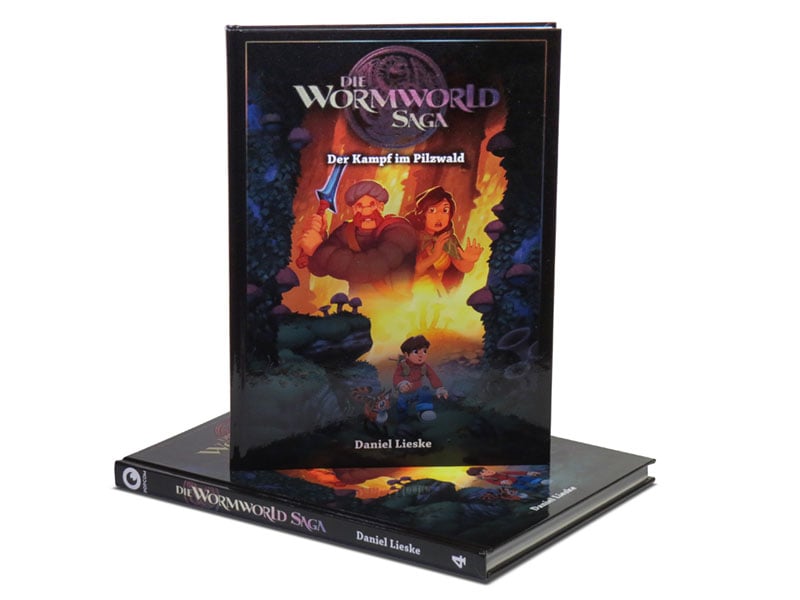 "Die Wormworld Saga 4" - German Hardcover Edition
"Die Wormworld Saga - Die Reise Beginnt" is the fourth volume of the German print edition of the Wormworld Saga, published by Tokyopop Germany. The 128 pages feature chapter 8 and 9 of the Wormworld Saga and two articles from "The Art of the Wormworld Saga" digital artbook.
The book is hand-signed by Daniel Lieske and comes with a red Wormseal stamp.
All books from the Wormworld Shop come with a free "Trusted Blade" bookmark in the shape of Jonas' wooden sword.