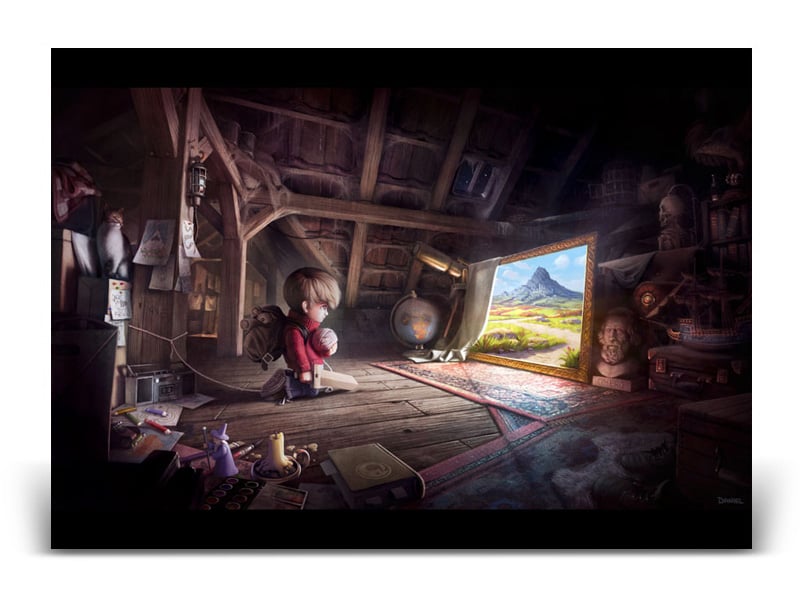 "The Journey Begins" - Collector's Print
Outside it's raining, you've burnt your meal, your cat peed on the carpet - sometimes you just want to dream you away! The Wormworld Saga prints can help! Just focus on one of our paintings and travel far, far away....
Painted in 2006, "The Journey Begins" is the very core of the Wormworld Saga. The whole story emanated from this artwork. Its prints have already been shipped to countless destinations all around the world and that way this image experiences its very own journey.
This collector's print is produced on high quality paper (230g/m²). It measures 70x50cm (27,6x19,7 inches), is hand-signed, dated, and bears a red Wormseal stamp.
PLEASE NOTE:
Due to restrictions within postal services all around the world, caused by the Corona pandemic, we can't send any packages outside of Germany for the time being.